DMV Offering
--by cyctw, posted Oct 23, 2019
I had to make a trip to the DMV withou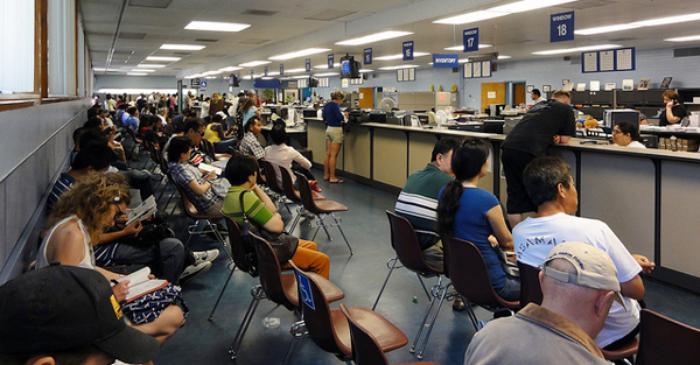 t an appointment. For anyone who has done this in Silicon Valley, you might know the frustration that can be encountered and the time this can take. Well, I got there and there was no line to get a number, but I did have about 25 people in front of me with their own numbers.
I sat there patiently, just watching people. A young man had gotten up to the counter and had no cash to pay his fee; yep, they only take cash or check... do people still write checks? :) Anyway, he was explaining his situation to the gentleman next to me. I think he felt comfortable doing this, as they were of the same ethnicity. Alas, he didn't have any cash, either.
I had been listening in and, before he had a chance to ask, I thought, "Wouldn't you know it... I have enough cash for both his fee and mine!" I offered him the money and he wanted my info so he could repay me using Venmo. Although I use this app, I opted for a different form of repayment. :) I happened to have one Smile Card in my wallet, which I try to carry around all the time.
I offered him the card and said, "You can do this as a repayment."
He really wanted to just return the cash, but there was no way he could without my help and I just insisted he pay-it-forward.
Not long after that, I was called up, got my business done and I was out fo there; less than 60 minutes in DMV without an appointment and I'm done. That is unheard of! I've spent longer there with an appointment. Maybe this all went so smoothly because of my chance encounter with this young gentleman, maybe not. I'll never really know.
But, I do choose to believe that, as we spread our own kindness in the world, it ricochets back to us in multitudes.